Hurricane Idalia
September 1 Update:
Hurricane Idalia came on shore in the Florida bend as a category 3 Hurricane. North Carolina Disaster Relief has been asked to open a Recovery site in Live Oak, Florida. If you are available to serve in recovery, please click on https://baptistsonmission.org/Hurricane-Idalia. Click on the "Volunteer Now" button to register. We will do our best to communicate with those that complete the form as soon as we are able. If you are available to serve in any other Disaster Relief ministry please reach out to your ministry leader contact. Thanks for praying for those effected by this storm and thank you for your prayers, gifts and support.
Please consider downloading and sharing this NCMO video during your service this Sunday to help others learn more about what God is doing through NC Baptist Disaster Relief and how to pray for people in Florida and how to pray for our NC volunteers. Here is the link to view and download this Disaster Relief video https://vimeo.com/835509600.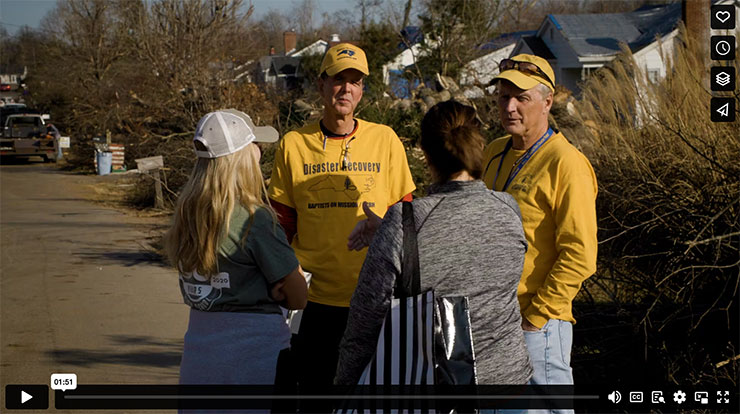 Consider giving to help those in need. Please support the NC Missions Offering which provides for the
on-going disaster relief ministry and all ministries of Baptists on Mission. If you want to make a donation specifically to Hurricane Idalia efforts, please make your check payable to Baptists on Mission, designated for Hurricane Idalia, and mail to: Baptists On Mission, P.O. Box 1107, Cary, NC 27512. You may also give online.
Consider volunteering to assist with the recovery efforts. The impact of Hurricane Idalia will be felt for a long time. To register as a volunteer or receive updates, go to https://baptistsonmission.org/Hurricane-Idalia.
You can also receive updates on our Facebook page: https://www.facebook.com/ncmissions.
Thank you for your prayers and support.