Unleash Generosity this Giving Tuesday
As today is Giving Tuesday, we're calling on you to prayerfully consider donating to Baptists on Mission. We're excited to share that thanks to a $1,000,000 matching challenge grant from State Employees Credit Union, donations will be matched at 50%! These funds will go to help more courageous individuals like Sylvia.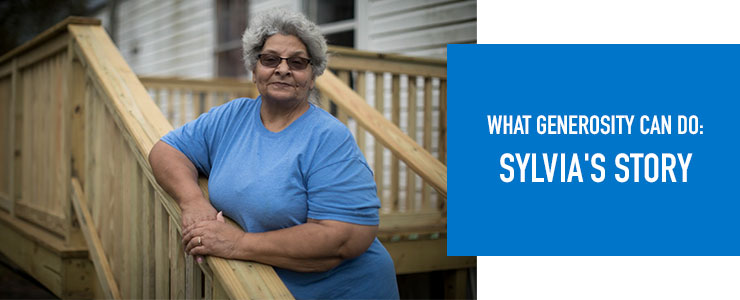 Sylvia Lockie was at home when Hurricane Florence hit. She ultimately found herself stuck there during the storm's aftermath. She'd never had standing water in her yard before, but now she had to wait until flood waters subsided until she could go out for help. Wind damage tore off sections of her roof that led to extensive rain damage inside.
"I never thought I'd be in this situation," Sylvia says. "Thank God we made it through."
In a time when scammers often prey on storm victims, Sylvia found comfort from Baptists on Mission disaster relief volunteers working out of the Lumberton rebuild center. They replaced the roof, put down new flooring and helped install a new HVAC system. But more than that, they also demonstrated compassion and care.
Now, two years after Hurricane Florence, Sylvia is back in her newly restored home.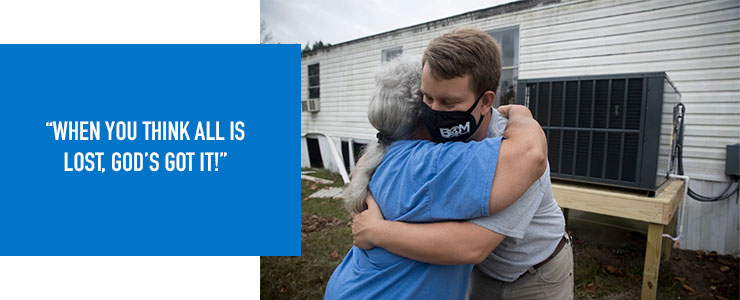 "I prayed and when it was the right time, God sent the best people to help me," Sylvia said. "When you think all is lost, God's got it!"
We are full of gratitude for our donors, partners, churches and volunteers who support the work of Baptists on Mission. Without your generosity, we would not have the resources to rebuild and repair homes.

It's a two-letter word – GO
Serving during the aftermath of a natural disaster can mean operating heavy equipment like excavators and forklifts, or swinging a hammer to fix a leaky roof. It also comes in the form of packing food boxes and serving meals to those who need it most. Whatever the task, Baptists on Mission volunteers always step in to help communities that are hurting.
"I believe wholeheartedly that when the Lord calls we need to answer.
He's calling for us to go. It's a two-letter word... just go."

- BOM Volunteer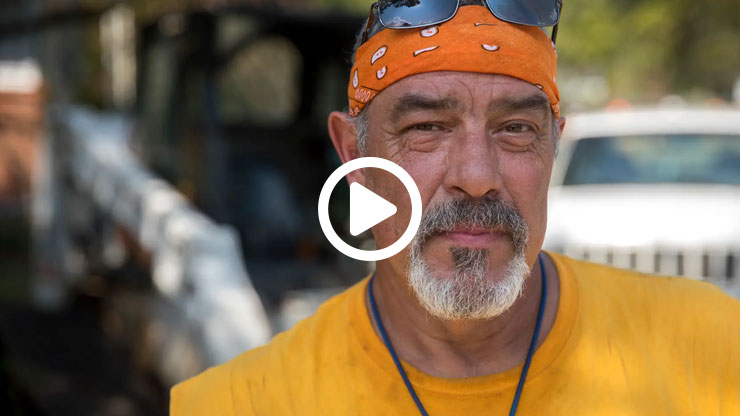 We are called and equipped to be the hands and feet of Jesus. Although this year has thrown a wrench into all of our plans, we are still finding ways to safely volunteer and rebuild together.
It's wild to think that the devastation from natural disasters can have lingering effects for years to come. We are in need of volunteers to continue our rebuild phase. Will you join us?