As 2020 comes to a close, volunteers with Baptists on Mission will have completed work on over 1,000 homes impacted by Hurricane Florence. That's more than 1,000 families reunited. Bill Martin, state Florence rebuild coordinator for Baptists on Mission, said, "I talk to homeowner after homeowner where everybody had to split up. The parents are in one location and children living with a grandparent. This is an opportunity to bring some normalcy back to their lives. That's the important thing."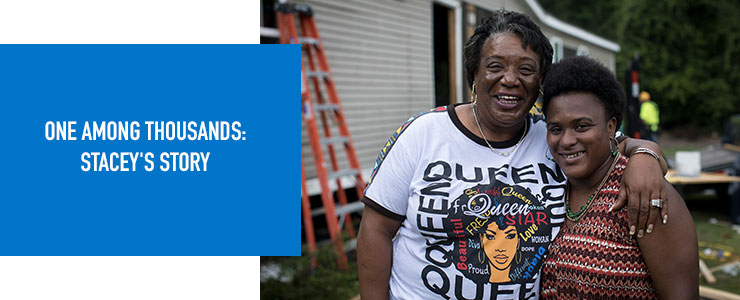 Volunteers working out of the Charity rebuild center came from near and far to offer help, healing and hope. Hers was the 1,000th home to be completed. Many hands played a part in getting Stacey back in her home, and many more hands are needed.
"I'm not the only one," Stacey says. "There are still a lot of people out here struggling from the 2018 storm that are still not in their home. We all need your help."
"Every hand that touches my house is the hand of God on my life," Stacey says. "You became a part of my family because you helped my family to rebuild and to have the opportunity to start over again."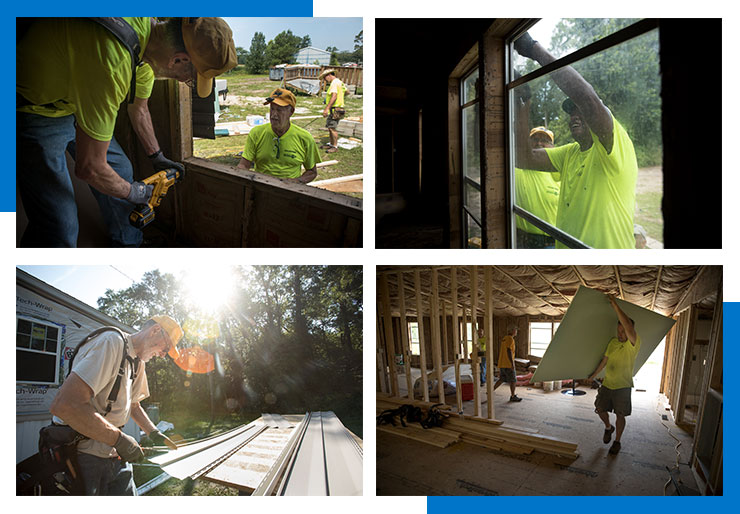 Thank you for your generous gifts on #givingtuesday. We hope you'll continue to pray, give and go as we strive to reach our goal of restoring 2,000 homes affected by Florence.

Will You Join US?
Volunteers will be needed in the coming months to help us reach that goal. You can be the hands and feet of Jesus to hurting people across eastern North Carolina by working through one of our rebuild centers.